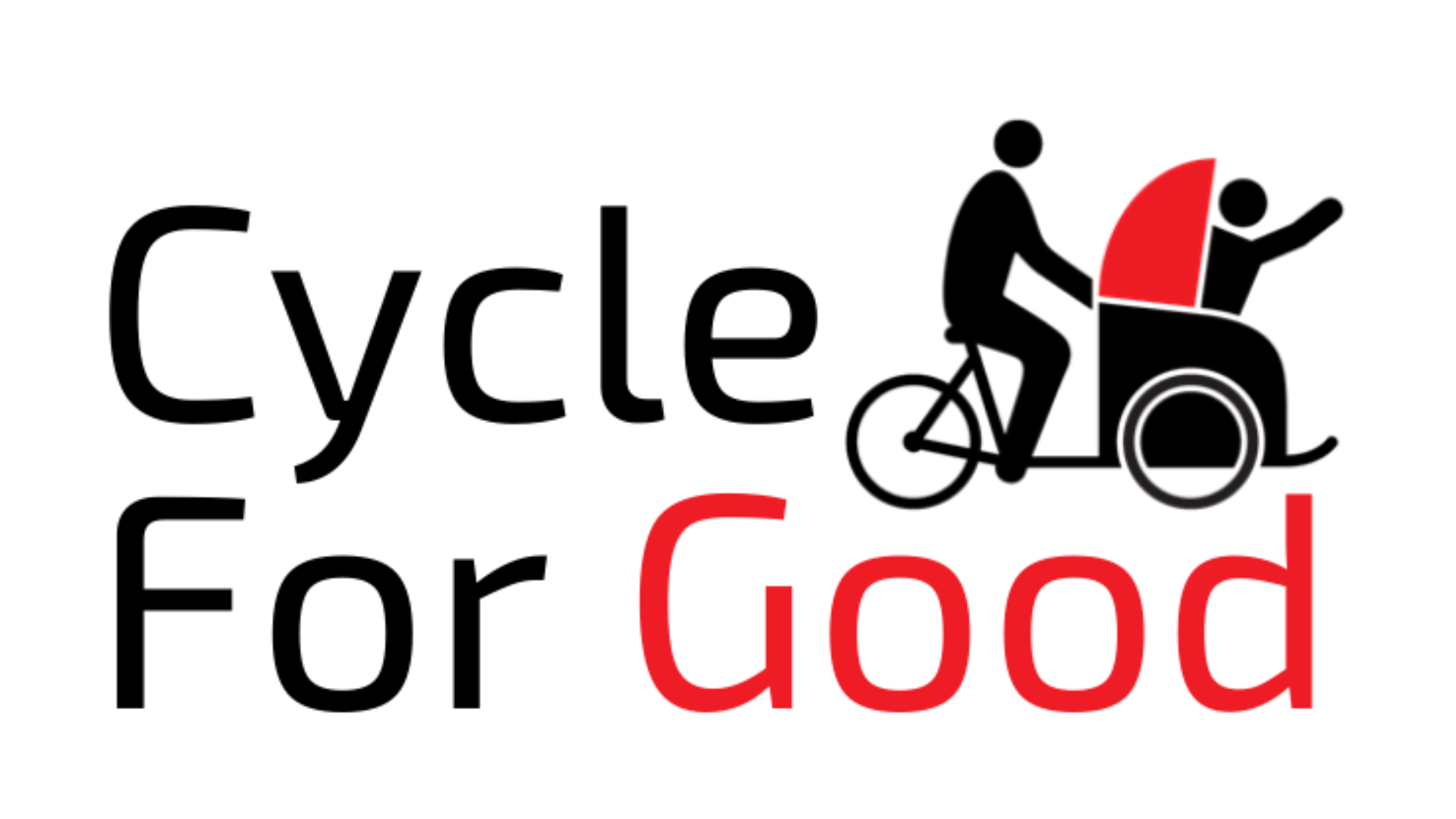 Connecting Communities, One Ride At A Time!
Cycle for Good is in its 4th edition and has been an iconic annual fundraising cycling event in Singapore. Bringing together individuals, families and friends to cycle and raise awareness on the importance of combating social isolation and building a more inclusive community for seniors while raising funds to support Cycling Without Age Singapore (CWAS).
This event started during the initial year of Covid as a way to engage the community and has remained a free-&-easy ride over a period of 3 months.  Our registered cyclists has covered thousands of kilometers over the last 3 years and raised close to over S$500,000 to support our 4-hour Trishaw Ride Service and our Virtual Reality Ride Service for beneficiaries from over 50 Social Service Agencies and partners.
This 2023, we hope to work with kind-hearted fundraising cyclists and sponsors. Our financial goal remains the same: to raise $250,000 that will enable us to build up our community space and expand reach to more seniors in the community. Also to engage 750 new beneficiaries and train 100 new volunteers in the next 12 months.
As a registered charity with Institute of Public Character (IPC) status, all donations raised will be eligible for a 250% tax deduction. Which means for every $50 donated, you will receive a tax deduction of $125.
Donations can be received via credit card, PayNow or direct bank transfer.
For more details, visit our fundraising page at www.cycleforgood.sg