Join the global giving movement this #GivingWeekSG. 
Support CWA Singapore and bring the joy of a trishaw ride to seniors across the country.
Would you like to make more seniors smile? Here's how you can help this #GivingWeekSG…
Give Time

Join us at the Good Hubs this Saturday, December 1! We'll be at the Sports Hub Community Play Day and The Giving Street (Club St. and Ang Siang Hill)
Give Treasure

For $250 you can keep our trishaws rolling as you sponsor maintenance of two trishaws.
For $100 you can support the training of one volunteer pilot.
For $50 you can bring a smile to our seniors as you sponsor a trishaw ride for two.
A donation of any amount is gratefully appreciated!
Give Voice
Follow us on social and share your #cyclingwithoutagesg stories.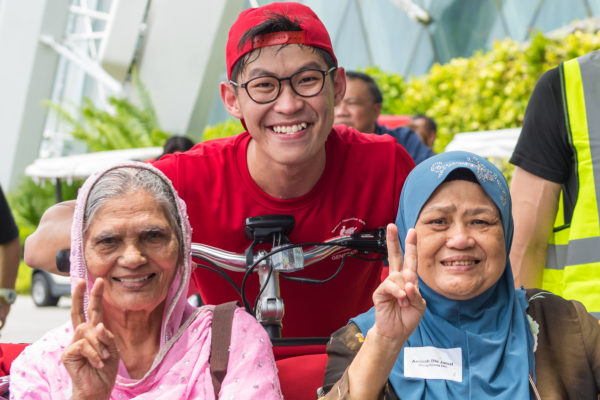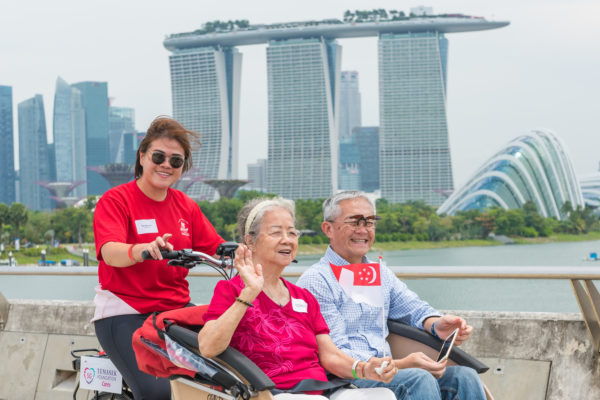 Thank you! T
erima Kasih! 
谢谢!
About Cycling Without Age Singapore
Our vision is a world which creates happiness and inclusion among our elderly citizens by providing them with an opportunity to remain a part of society and the local community.
We do that by giving them the right to wind in their hair, the right to experience the city and nature close up from the bicycle and an opportunity to tell their stories in the environment in which they have lived their lives. We build bridges between generations and reinforce trust, respect and the social glue in our society.
Thank you for helping us to bring this freedom to the seniors of Singapore.
News and Events