Thank you for your interest!
Our vision is to be a charity of innovation that inspires hope and makes a positive impact in the lives of seniors in Singapore.
Cycling Without Age Singapore is a charity with IPC status, and our programmes and services are delivered through the generosity of the Singapore community.
Your support will enable our mission to engage and empower seniors and enhance their emotional, social and physical well-being to enable them to live purposeful lives.
Cycling Without Age Singapore Ambassador Andrea de Cruz talks about social isolation and the importance of supporting our seniors and PWDs.
Learn more about ways to PARTNER WITH US, by volunteering as a trishaw pilot, or working together on fundraisers and engagement events.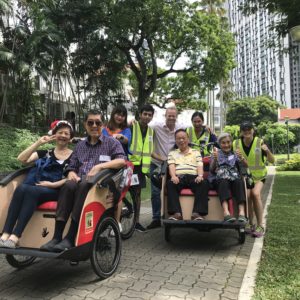 Learn more about OUR PROGRAMMES, including Moving Generations, Building Generations and the iLearn Social Workshop.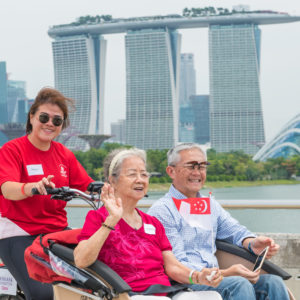 Learn more about our NEWS AND EVENTS, including the launch of MOVING GENERATIONS, attended by guest of honour, President Halimah Yacob.