Our Beginning
Cycling Without Age was started in Denmark in 2012 by Ole Kassow. Ole wanted to help the elderly get back on their bicycles, but he had to find a solution to their limited mobility. His answer was a trishaw and he started offering free bike rides to the local nursing home residents. Since then, Cycling Without Age has spread to 42 countries around the world.
In October 2016, Singapore became the first country in Asia to open a Cycling Without Age chapter. As a registered charity, CWA Singapore not only uses the trishaws as an intervention tool for socio-emotional well-being, but also runs other programs to engage and empower the seniors of Singapore to live out their best years yet!
Find out how it all began in Copenhagen!
OUR VISION
To be a charity of innovation that inspires hope and makes a positive impact on the lives of seniors in Singapore.
OUR MISSION
We engage and empower seniors and enhance their emotional, social and physical well-being to enable them to live purposeful lives.
OUR VALUES

Integrity
Behaving in a moral and ethically responsible manner towards all our beneficiaries and stakeholders.

Compassion
Serving with a focus on dignity, empathy and care.

Excellence
Performing every task joyfully and professionally.
OUR IMPACT – CWAS ANNUAL REPORTS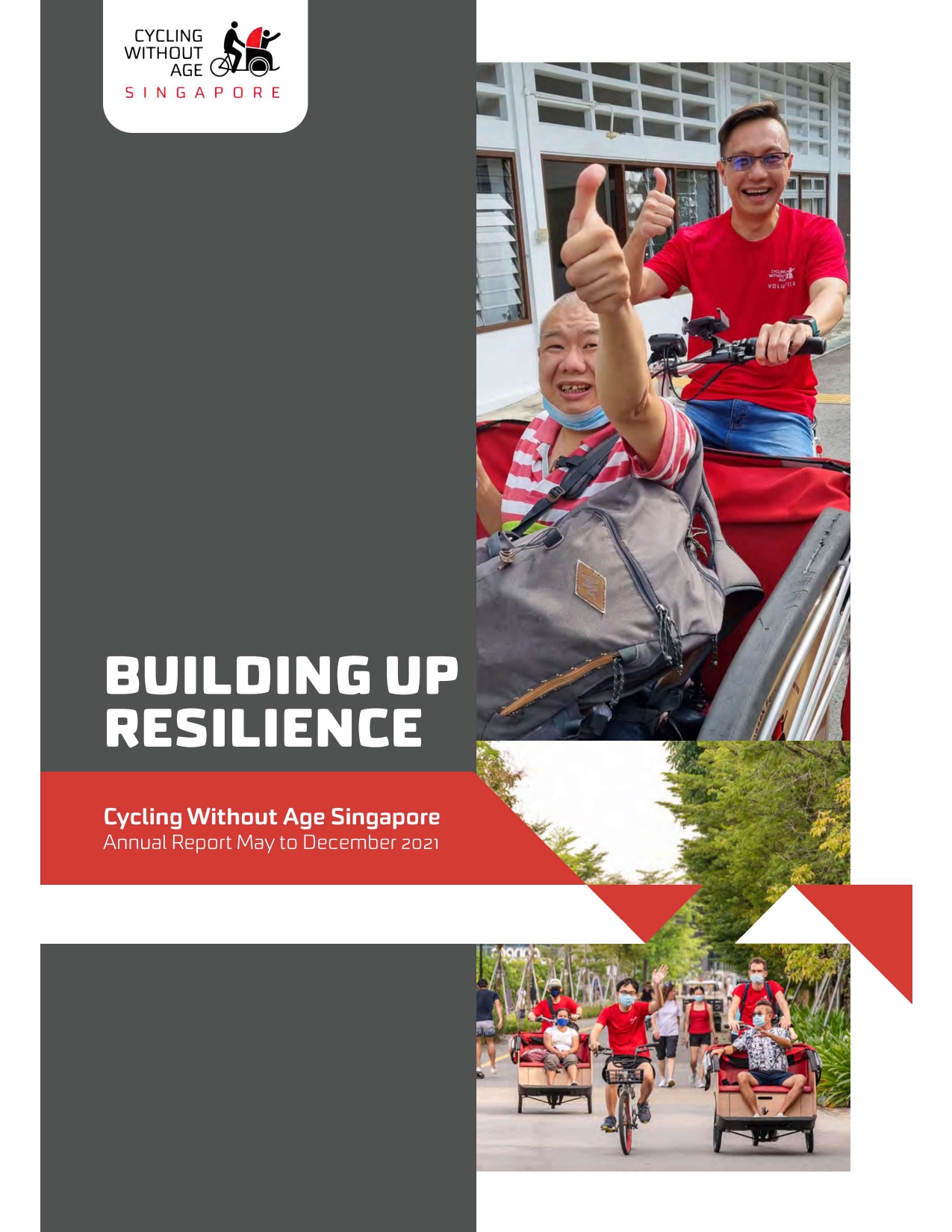 FY 2021 – 2022 | FY 2020 – 2021 | FY 2019 – 2020 | FY 2018 – 2019