We want to align ourselves with organisations that hold the same values as we do, and share our mission of combating social isolation in seniors. We are looking for like-minded companies who would like to donate their time, talent, treasure and voice to expand the Cycling Without Age movement in Singapore.
There are many ways you can get involved.
Become a long-term partner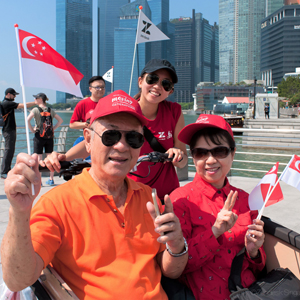 As a recognised long-term partner, you will have your very own fully branded trishaw, prioritised access to trishaw training and use of additional trishaws for two CSR events annually, which are tailored to your requirements by CWA Singapore.
Host an event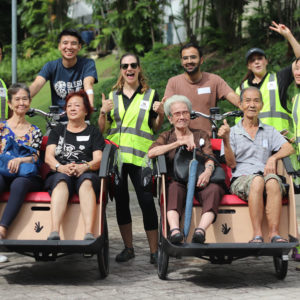 Our CSR events are a unique combination of trishaw rides, senior befriending and creative team building activities which range from 4 hours to a full day, and can even or be organised throughout several days, depending on your needs.
Volunteer your skills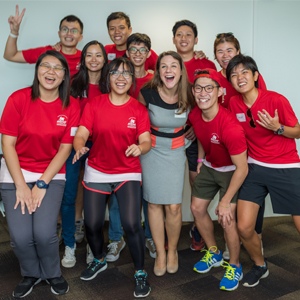 Volunteer your skills to support other aspects of the organisation. We are always open to having support in marketing, fund raising, IT and finance.
Specialised training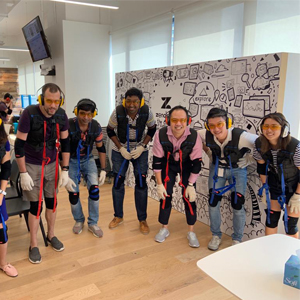 We extend specialised training modules to corporates who are interested in sponsoring sessions for their employees. Our modules include aging simulation, empathy and communication skills; longevity and wellness; and caregiver wellness.
Partner Testimonials
CSR Event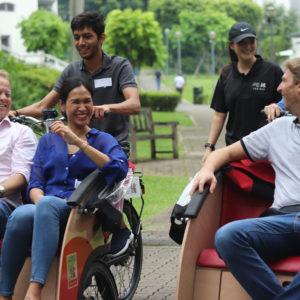 One of our biggest takeaways from the entire CSR event experience with CWAS was that giving doesn't always need grand gestures. While the new friends we made felt like we were entertaining them, they helped us as well by keeping us grounded and in touch with our humanity – and giving us some glimpses of their vast and varied life experience.
Specialised Training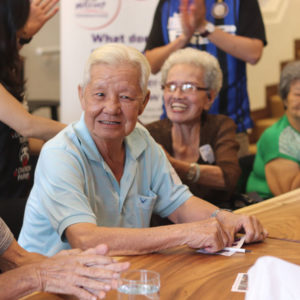 The training provided a realistic experience of some of the challenges and frustrations seniors live by on a daily basis. Often we know of these challenges, but experiencing it first-hand makes me empathize them more. The real-life examples shared teaches us how to better communicate with seniors, how to keep the conversations going and be a better listener.
Anonymous employee
Zendesk Singapore
Long-term Partner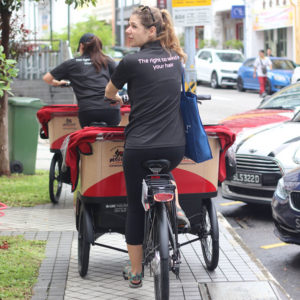 Norton Rose Fulbright is proud to have supported Cycling Without Age in our common interests in providing solutions to the society and individuals – specifically to transform the way our clients and patrons respond and adapt to the world of urbanization, digitisation and sustainability.
Yobo Lit
Marketing & Communications Executive
Norton Rose Fulbright