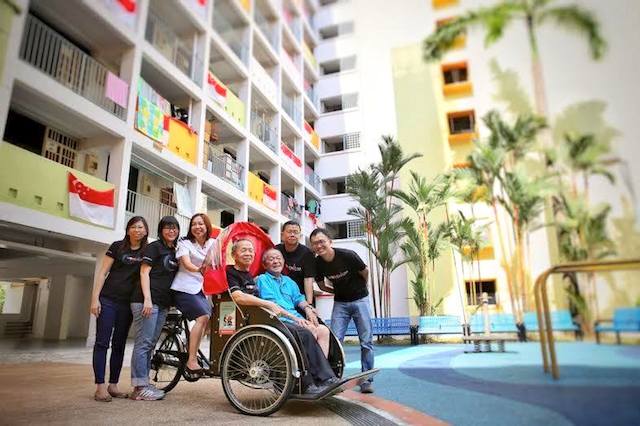 A non-​profit ini­tia­tive looks at bring­ing seniors out of nurs­ing homes on the trishaw and giv­ing them "the right to wind in their hair".
Trishaws, also called cycle-rickshaws or pedicabs, have long been a part of the streets of Singapore. According to the National Library Board's Singapore Infopedia on Singapore's history, culture, people and events, the trishaw was a popular mode of public transportation in the immediate years following the end of the Japanese Occupation (1942 to 1945) in Singapore, but started to suffer a decline in popularity from the mid-1950s onwards. And, by late 1970s, trishaw riders were regarded as a dying breed with most of them primarily involved in the tourism trade.
But if 35-year-old, mother of two Pernille Vederso Bussone from Denmark has her way, she hopes trishaws will continue to be a part of the Singapore landscape. She is doing all she can to achieve this and is using this mode of travel to bring seniors around and create bonding with volunteers and/or family members who serve as "pilots" or trishaw riders.
– See more at: http://www.agelessonline.net/6832/lifting-spirits-with-a-trishaw-ride/#sthash.YiVn4Dc5.dpuf