Join the global Cycling Without Age movement.
Learn to pilot a trishaw. Take seniors for a ride. Make new friends, young and old.
Thank you for your interest in volunteering with Cycling Without Age Singapore.
Sign Up!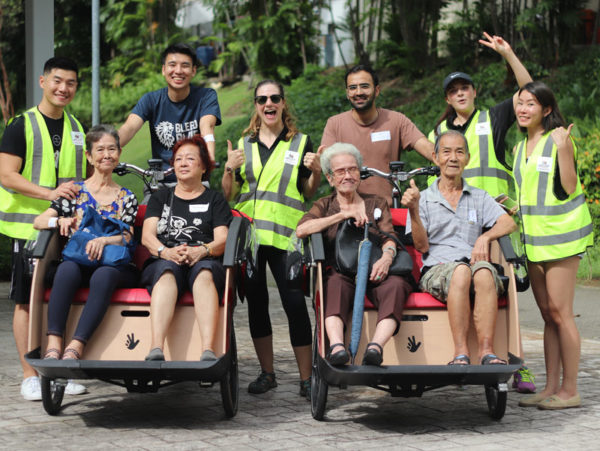 New volunteers: Sign up here.
Existing volunteers: Log in here.
Have questions? Please first review our CWA Volunteer Handbook which is a comprehensive guide to volunteering with us. If you have more questions after that, you can reach us at info@cyclingwithoutage.sg
Corporate Volunteering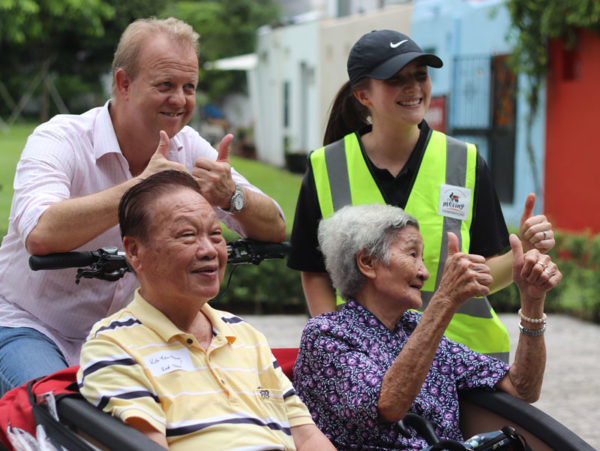 We have a range of volunteering opportunities available to companies who want to give back to the community.
Click here for partner testimonials and if you are interested in learning more about our corporate social responsibility and employee engagement activities.
Where Do We Ride?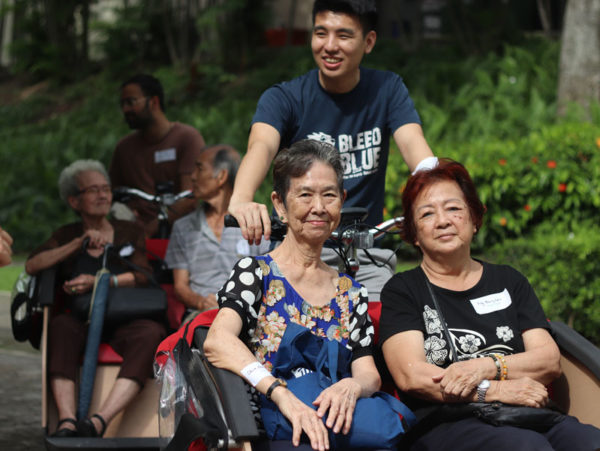 With CWAS trishaws across 10 locations in Singapore, we have plenty of opportunities for volunteering. And we are rapidly expanding! Here are our current Senior Partners.
* denotes centres with weekend riding opportunities
If you are a senior activity centre or nursing home which would benefit from our programme, please contact us.