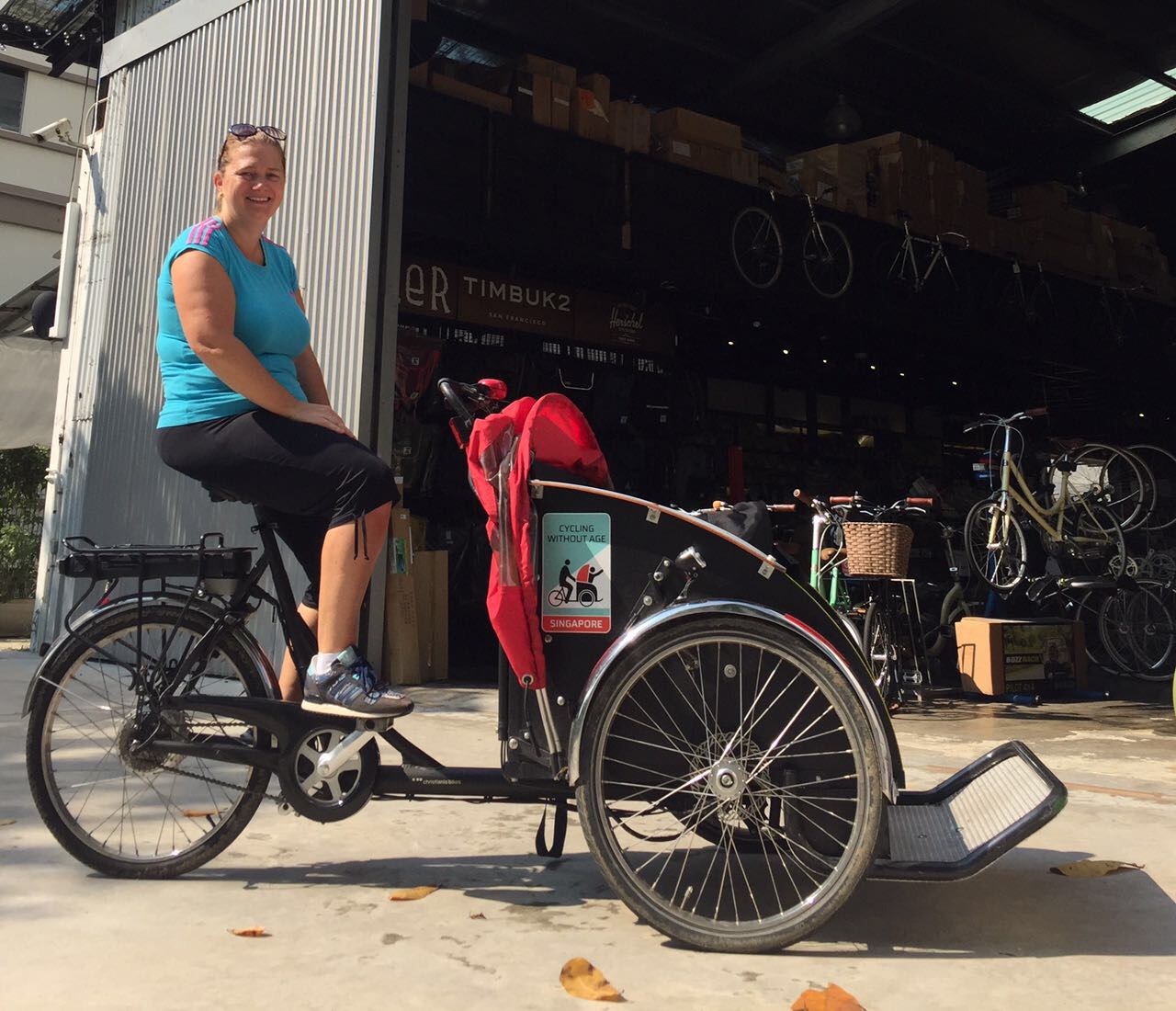 Marieke Bink
Role: Director of Cycling Without Age Singapore
Born in the year of the Rabbit
I am married with a wonderful husband and we have two beautiful girls.
I love to travel and experience new things and explore new cultures. That's why I love Cycling Without Age. We can give the elderly the opportunity to explore again and make new stories, while in the meantime, they teach me and let me explore as well.
With cycling on the trishaw we are able to make new connections, build friendships and make the world a little bit better within our span of control.
My aim to give all the elderly in Singapore the opportunity to experience this trishawriding and feel the wind in their hair (again) and smell the durians on the market.
With a small effort, we can make a big change!
Pernille Vedersø Bussone
Role: Spearhead
Born in the year of the goat
I try to enjoy every moment of life and not rush. I prefer fresh air and open spaces and don't mind any kind of weather, in fact I get energised by the elements, especially rain and wind because they really get in your face, they make me feel alive
My heroes are my mother Patricia, Annie and Jane Goodall.
One of my favourite books is Madame Bovary.
I love Cycling Without Age because it makes our lives better. I believe cycling is the answer to urban problems such as congested traffic, pollution and even alienation and loneliness.
Annie Tan, 陈玉合 Chen Yu He
Role: The face of Cycling Without Age
Born in the year of the snake
I have four children, two boys, two girls, twelve grandchildren, and one great-grandchild
I like Ivoine Tang, Centre Manager, Family Support Services, Salvation Army, Pernille and myself
I used to read books and newspapers in Mandarin, but now I forgot the titles of those books. Now I like to listen to the radio, FM 95.8 with songs and stories
I like Cycling Without Age because I get bored just sitting at home.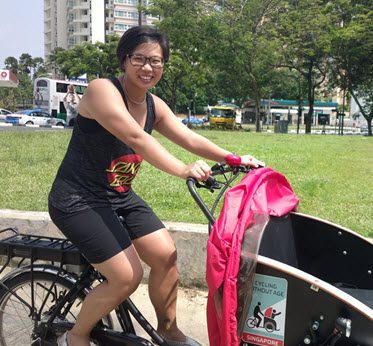 Lynnette Chia
Role: Captain
Born in the year of the dog
I like spending time in the sun and on a bike. And enjoy talking to people to hear their stories and experiences. Cycling Without Age puts all that together!
Books I like are The Art of War, Roald Dahl's Matilda, and The Da Vinci Code.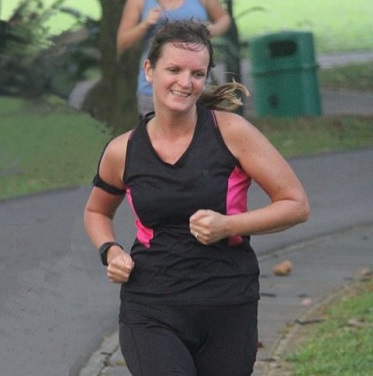 Naomi Dawsons
Role: Admin
Born in the year of the Rooster
My name is Naomi and I live in Singapore with my husband. I am a highly methodical person, my husband teases me about the spreadsheets I am always creating to keep our lives organised. However, it is these skills that I use to assist with the administration of Cycling Without Age. I am so happy to help with this charity because I myself love to go running in the fresh air and beauty of Singapore, and so it is fantastic that we can offer trishaw rides to enable others to enjoy this amazing city too.
Would you like to be our colleague? We can't offer you a salary, but we will provide you with opportunities to learn and grow. Send in a resume and motivation email to cyclingwithoutagesg@gmail.com, we look forward to hearing from you